by Dr. William Makis, COVID Intel, ©2023 
(Mar. 13, 2023) — I was recently on the Stew Peters Show discussing how Canada is moving towards euthanizing Canadian children without parental consent, and how this is being led by Trudeau Liberal Senators and Liberal members of parliament. (click here)
Alberta begins vaccinating minors without parental consent
On March 2, 2023, Alberta Health Services issues new guidelines on COVID-19 vaccination in the province of Alberta. (click here)
"All Albertans six months of age and older are eligible (to get COVID-19 vaccines)"
"Moderna – approved for age 6 months and older"
"Pfizer – approved for age five and older"
This is standard procedure from Alberta's corrupt and grossly incompetent healthcare leaders who earn $700,000 a year to force toxic experimental pharmaceutical products on Alberta's children and pregnant women.
But hidden in the guidelines is a shocking revelation that Alberta has now begun vaccinating children for COVID-19 without parental consent: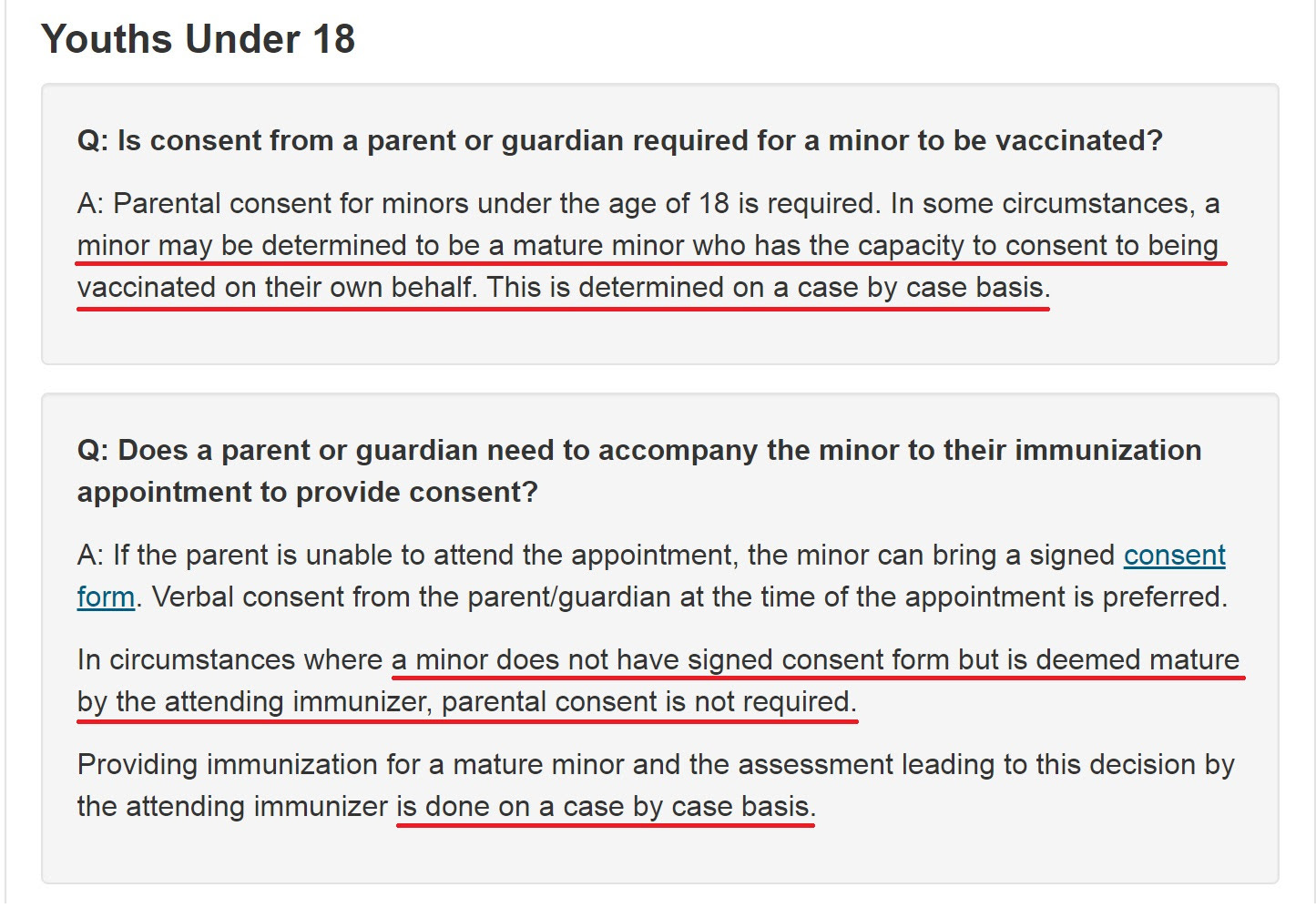 Notice 2 things:
There is no age limit to what constitutes a "mature minor"
Guidelines don't describe what is meant by "in some circumstances" and "on a case by case basis".
Trudeau Foundation Fellow Timothy Caulfield has been pushing for vaccinating teens without parental consent since 2019
Look who has been pushing for vaccination of teens without parental consent as early as May 2019 – University of Alberta Law Professor Timothy Caulfield (click here)
---
Read the rest here.